Yolanda or internationally known as Haiyan hit Visayas early today. Who would have thought that after the 7.2 quake the shook the region we'd have another historical event.
Here's a few photos and a video of what it looked like after the storm.
McDonald's Aegis opened to most customers today. They had to close early for a scheduled maintenance. The line stretched out to the long pavement when we passed by.
Gusto
or shall I say USTO?
Uprooted.
Trees near JP Morgan & Chase building toppled over the strong winds.
IT Park is so quiet today.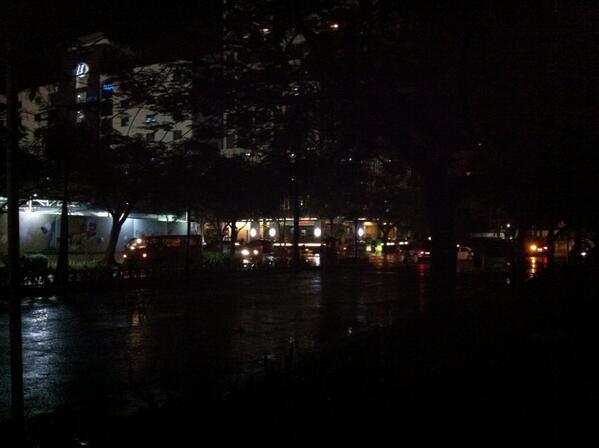 Here's a short clip.
Read that there has been only 3 casualties during the storm. I hope this stays as is. Keep safe Cebu.