Looking for a good meal, we ended up walking a few blocks from where I live. We settled in Topokki Man, a Korean place that sells good meals at very cheap price. Yaaaay!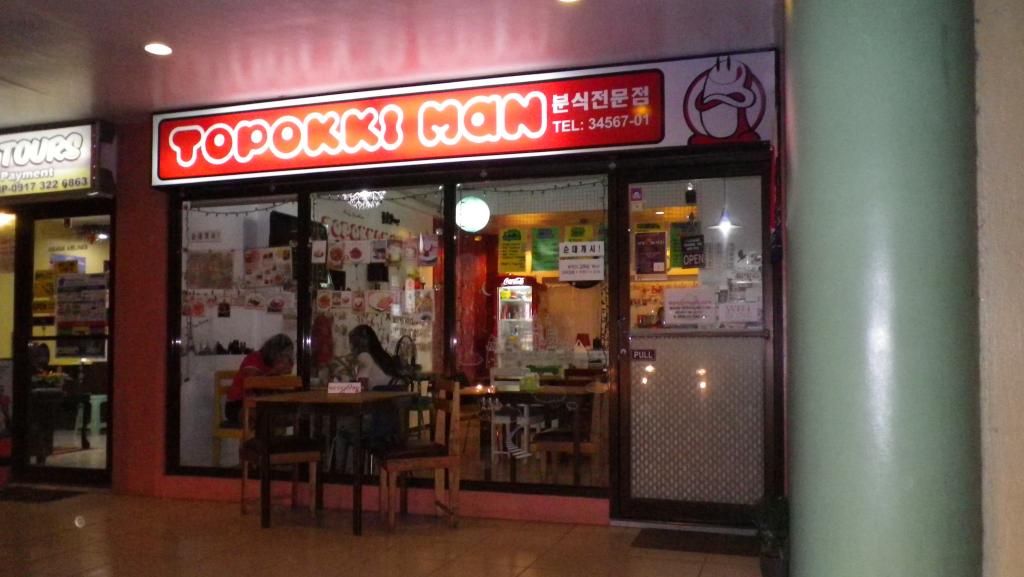 Why is it that I crave for good food when I am at the verge of being broke?
Once you open the door, you'd be greeted with a smiling staff. The place was empty as it was early evening. Traffic was starting to pile up from where I was seated. Thank God, we're indoors.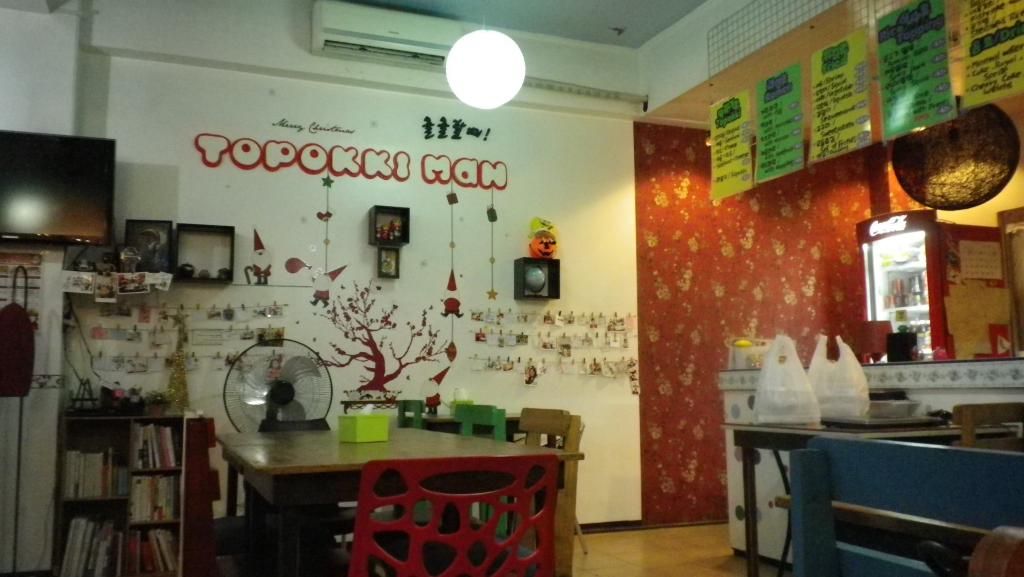 The chandelier is pretty too.
I was in the mood for beef and rice so I chose the Korean Beef BBQ meal. Only Php150 and can be shared. I chose not to, was too hungry to share. Yes, I am territorial like that! :D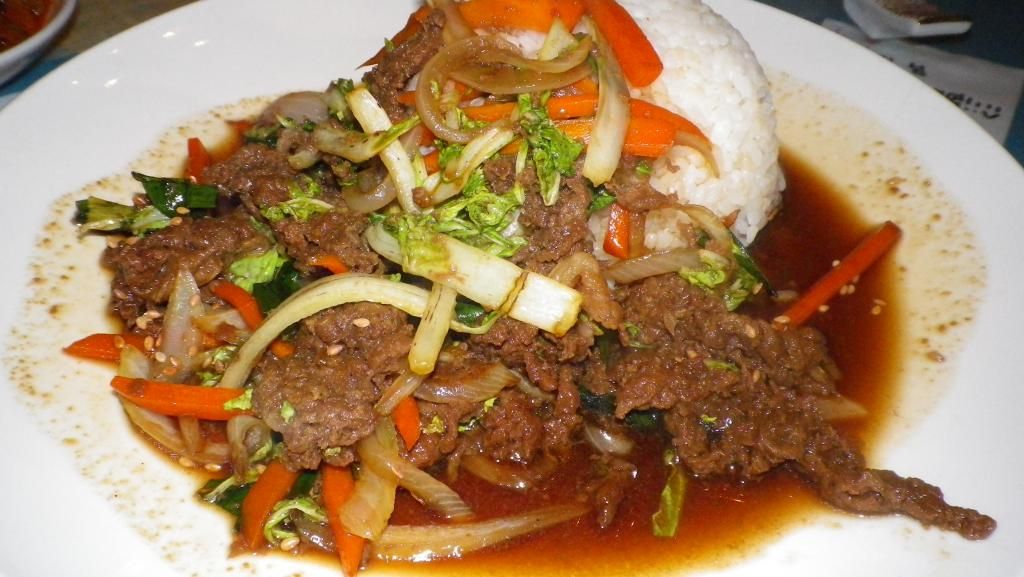 The meat was tender, succulent and flavorful. I loved the fact that it had a good balance of meat and veggies. It was a good meal. I could burn my last Php150 with this meal.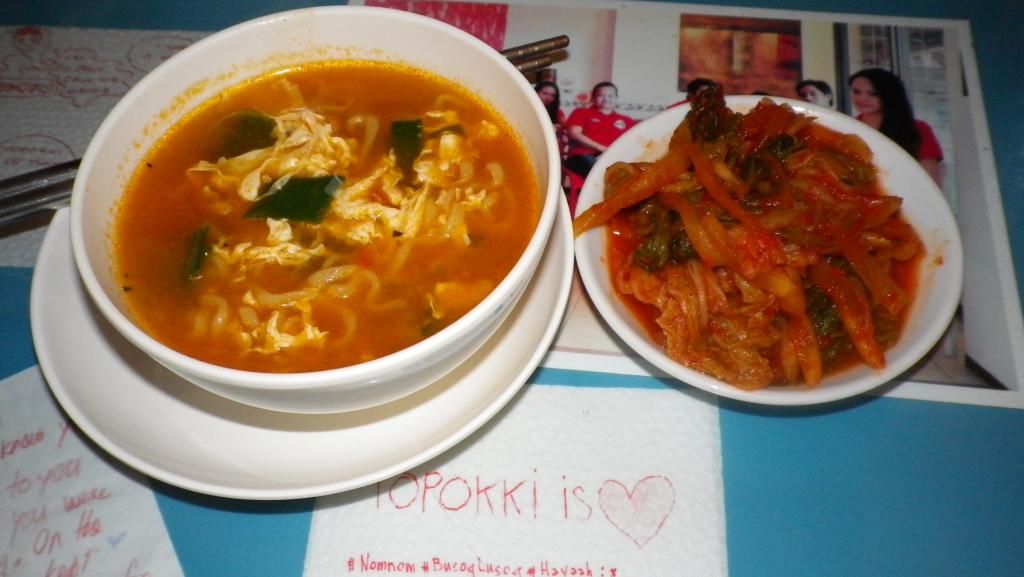 My ramen-loving friend enjoyed her meal as well. She was envious of how tasty my option was. We ended up sharing both.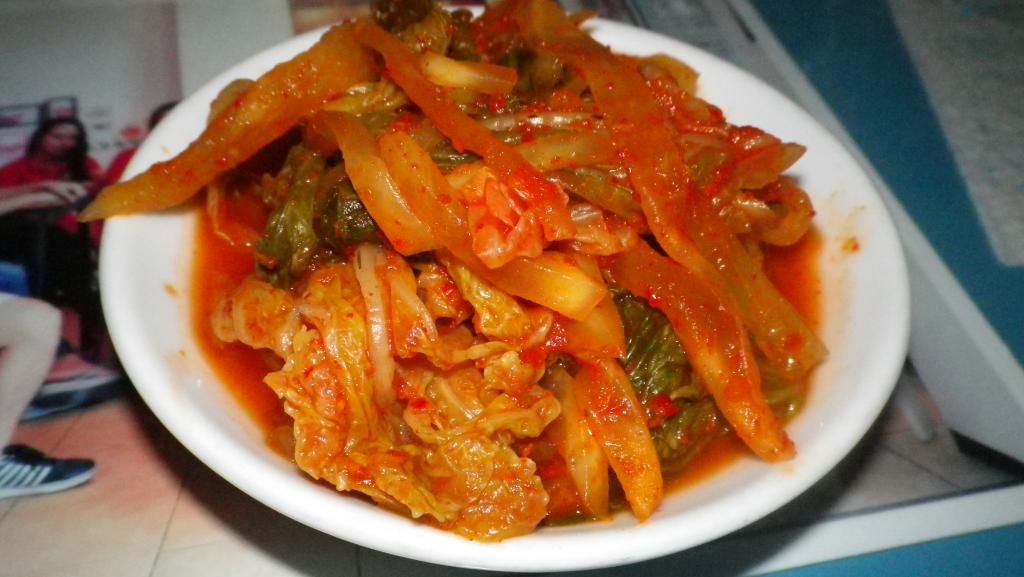 Can we take a moment to adore this lovely sight? I love kimchi! I can have this all day! I remember asking for seconds cause I loved it.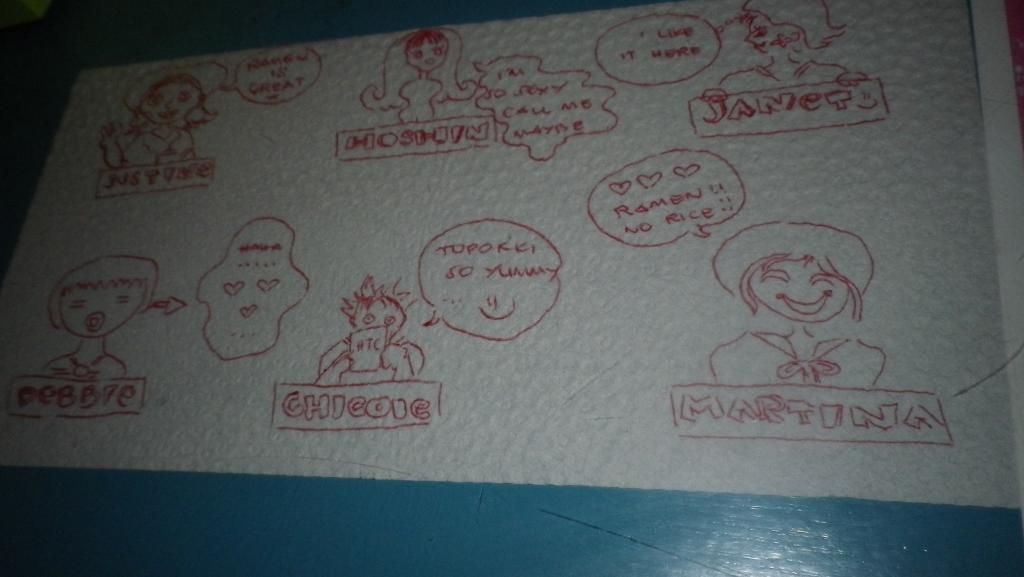 Cute doodles adorn the tables. Drawings of previous guests who enjoyed their stay. I failed to ask for a pen and paper and then I realized, I do not draw! Haha!
The visit won't be complete without getting toppoki, we opted for the to-go option. At this point, I am running low on cash. Tteokbokki is a Korean traditional food which has sticks of rounded rice cake as the main ingredient. 'tteok' is the Korean word for rice cake and 'bokki' is the Korean word for something fried.
General tteokbokki is cooked with seasoning using gochujang with starch syrup or sugar for the sweet taste. Generally gungjung tteokbokki uses beef and vegetable because it was cooked at court but general tteokbokki uses fish cake, green onions and boiled egg just like what we had.
I didn't like it that much. I think I was really full from the previous meal. What I loved other than the boiled egg was the fish flakes or what also tasted like tofu. It was a very successful food trip! Definitely coming back to this place. Now, I am craving for some kimchi! Gaaah! :D
Toppoki Man
Rosedale Place, Doña Rita Village (Beside Doña Rita Village/USC-TC
Banilad, Cebu City
Business Hours: Monday to Saturdays 10AM - 10PM
Contact Number: (032) 345 6701