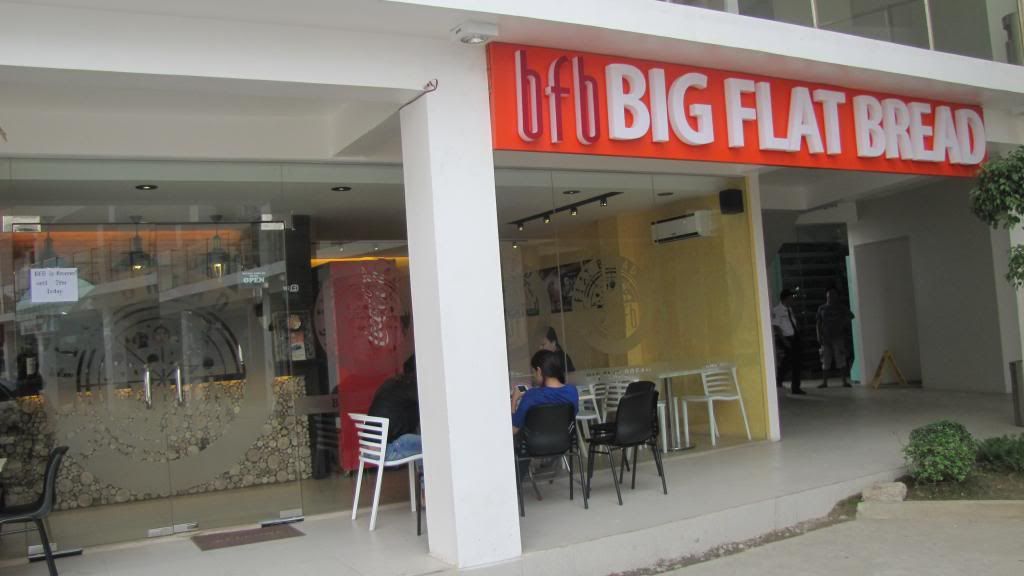 I was invited for the Media Launch of Big Flat Bread last January. Sorry for the delayed post however I am happy to say that this was my first invite from the
Babe for Food
herself!
Getting invited to blog events isn't really new to me but this was my first Media Launch. It mattered to me and this was the first branch of BFB outside Cagayan, Palawan and hometown Butuan.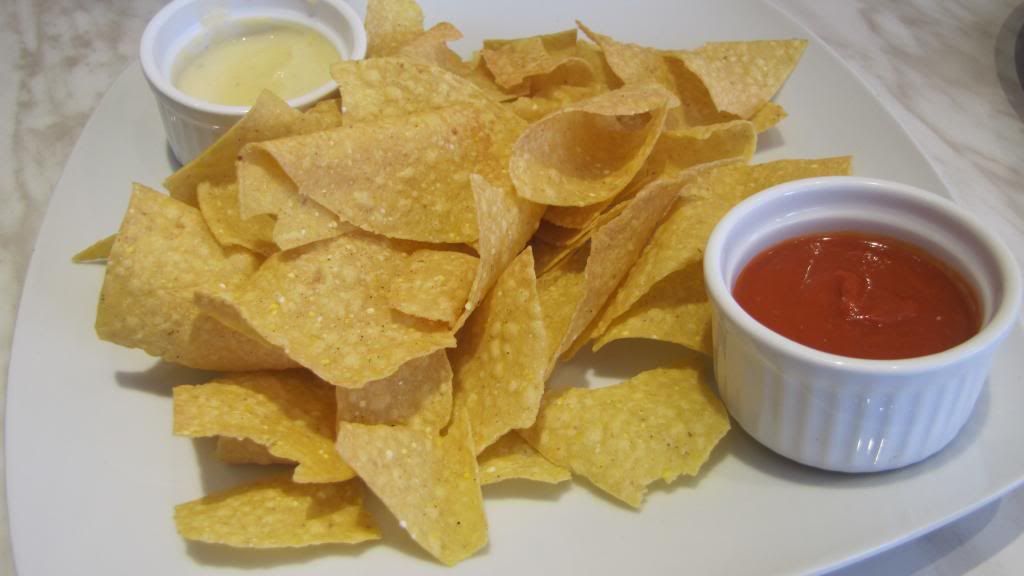 I arrived quite early and the location was not that hard to find. It's just near Sykes Cebu. I just took a cab and a few minutes after, I got there safe and sound. I meet a new friend from Sunstar Cebu and yes this is how you get your network starting. Meeting people from Media and of course from the vast blogosphere. While we were waiting for the other guests, the waitstaff served us nachos. Thoughts? Best eaten with the cheese dip, the tomato dip wasn't really that bad but I am a sucker for anything cheese.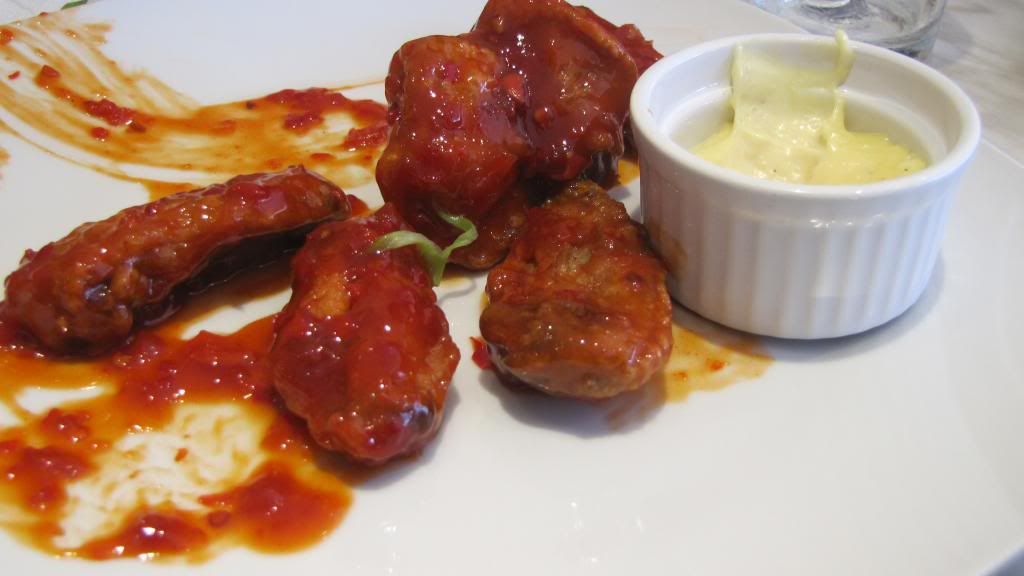 Next in line is the Chili Wings! Soft, tender and tangy sweet with just the right amount of spiciness enveloped my taste buds. Paired with the mozzarella dip that's not just healthy but delectable as well.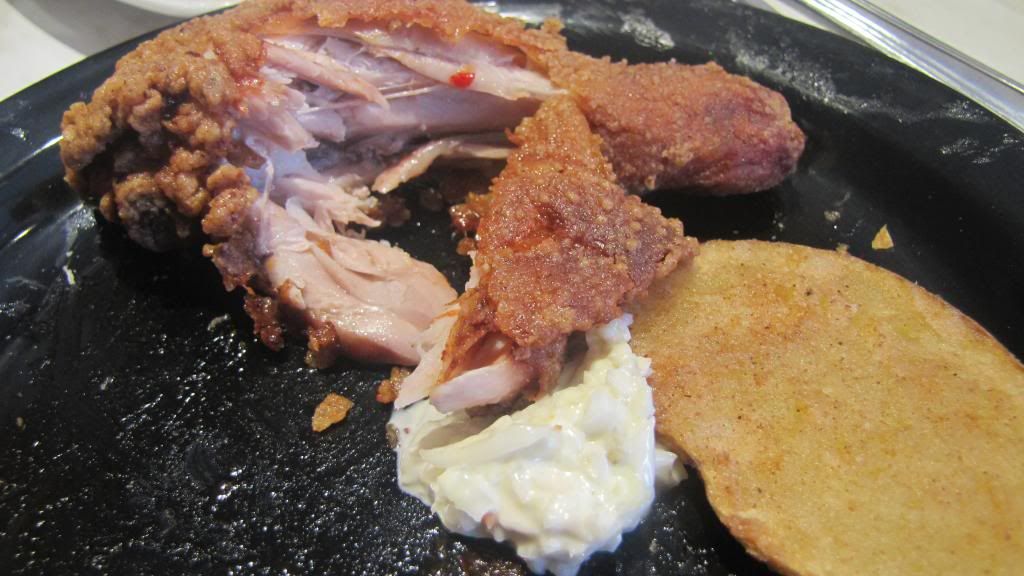 Chicken fried to perfection and mojos are to die for! Served with gravy and coleslaw!
And the main dish: Pizza with 4 flavors: Southern Chicken with BBQ sauce that's the one with the shiny brown sauce to the right, their version of the Hawaiian Pizza, then Beef Salpicao at the back and the Knickerbocker which by the way is my favorite among the others!
Wondering how big their pizza is? Here is a pizza chart for you! :)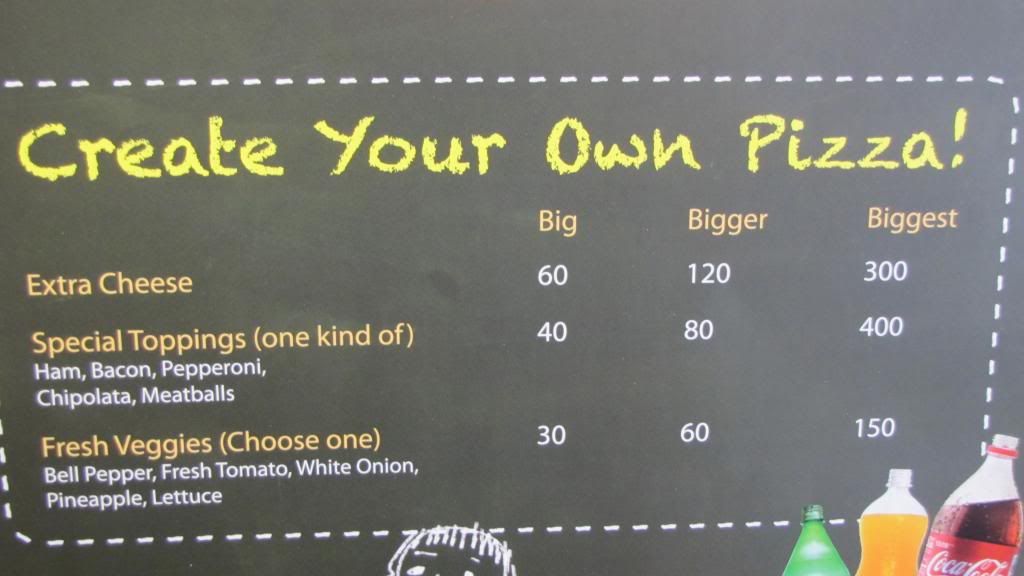 Personalize your own pizza with your favorite toppings!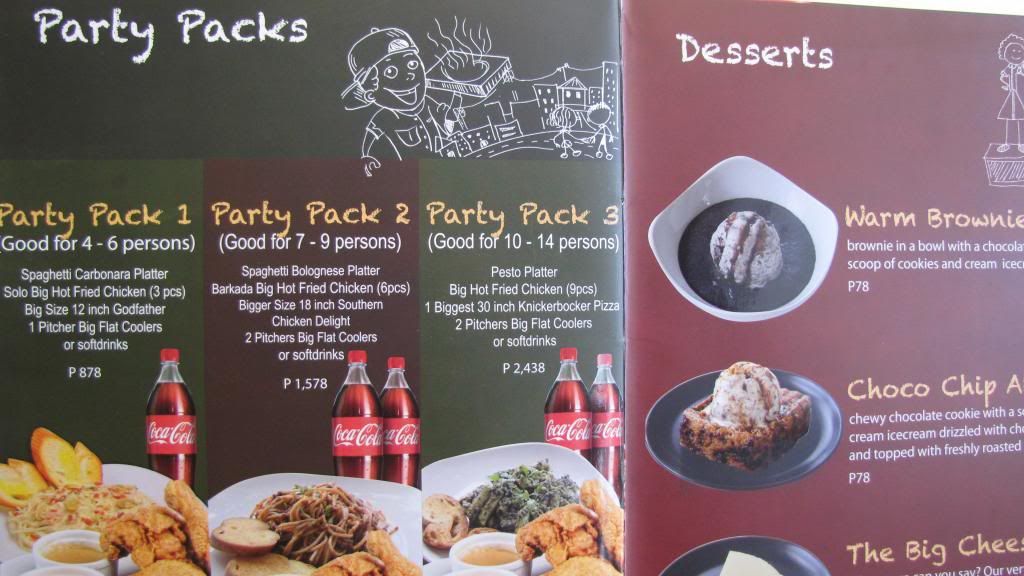 And for the heavy eaters or you are out with friends, try their Party Packs which is a more convenient way to get the best of everything in the menu. Affordable and just fit for everyone's budget! Have these delivered to your home on your next movie marathon!
In case, you are wondering who owns this establishment, meet Sir Kevin Lance Lim. A 22 year old entrepreneur who by the way owns the
Dong Juan J Centre Mall branch
. Yes, I blogged about that one too. You can read that post from this
link.
Do not panic! It's just near Off Roads Coffee near Sykes. Just one taxi ride away!
Big Flat Bread
The Ridges, Panagda-it (Near Sykes)
Mabolo, Cebu City
Contact Numbers: (032) 422-7107 or 0917-401-8004
Business Hours: 11:00 AM - 1:00 AM