J Centre Mall in Bakilid has been "our place to be". It's new and less crowded compared to the tried and tested SM and Ayala Center Cebu. Upon this certain visit, we were thinking where to eat, my tummy was starting to grumble and lo and behold on the way to the loo we saw that Dong Juan is on it's soft opening! This would be their 6th branch in town! Wow! They are really everywhere! I LOVE IT! This got me excited and yes it was certain that we'd be eating here.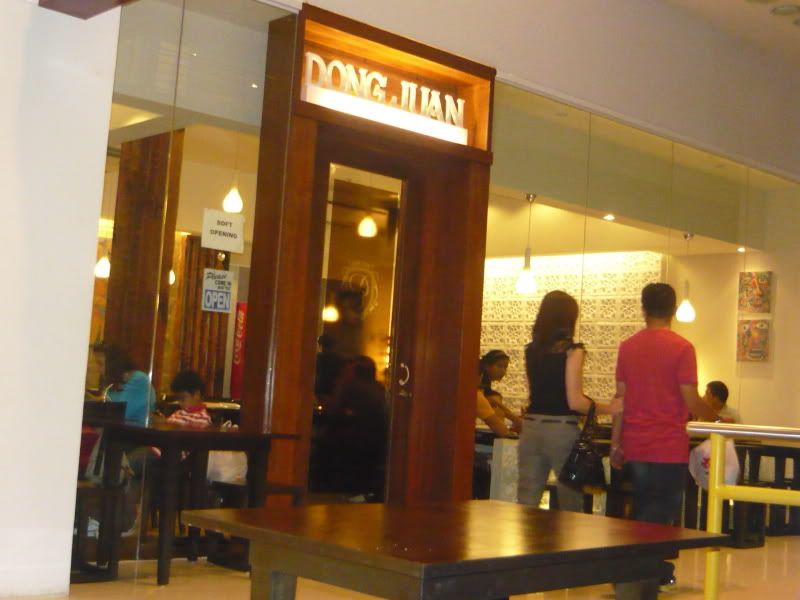 We dined al fresco, they have 8 tables outside and more or less 15 inside. The owner came by our table and provided us with the menu, he even lighted a citronella scented candle to drive the flies and mosquitoes away. They are on their 4th day from their soft opening last February 22. The future is definitely bright for them! :P
A designated waitstaff asked for our orders and he was really kind. He was really efficient and does not forget to keep you at ease. What's great about the place is that you can bring just about anyone. There were a few family dining in after the Sunday Mass and a few couples out for a date. It's not too fancy in case you are wondering. ;)
The wait ended when this lovely piece of burger came by! Look how juicy it is! It's served with thinly sliced potato chips and ketchup. Just the way you like it! ;)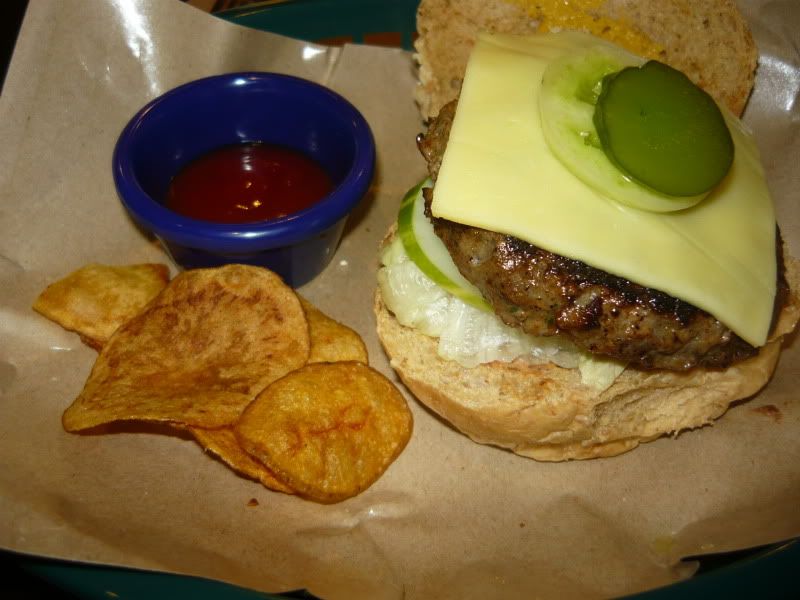 Dong Juan Cheeseburger at Php119. :)
And the famous Lemon Iced Tea in their signature bottle at Php29.
Oh boy! Did I ever enjoyed the burger! It was succulent and you can be assured that this is not your ordinary store bought patties! It was authentic with herbs and spices! It was juicy and I had a hard time keeping the burger grease off my chin. It was that delicious! :) :O
Proof of the burger goodness! o_O
After what seemed like going to burger heaven and back we decided to have our fill of their Crème brûlée.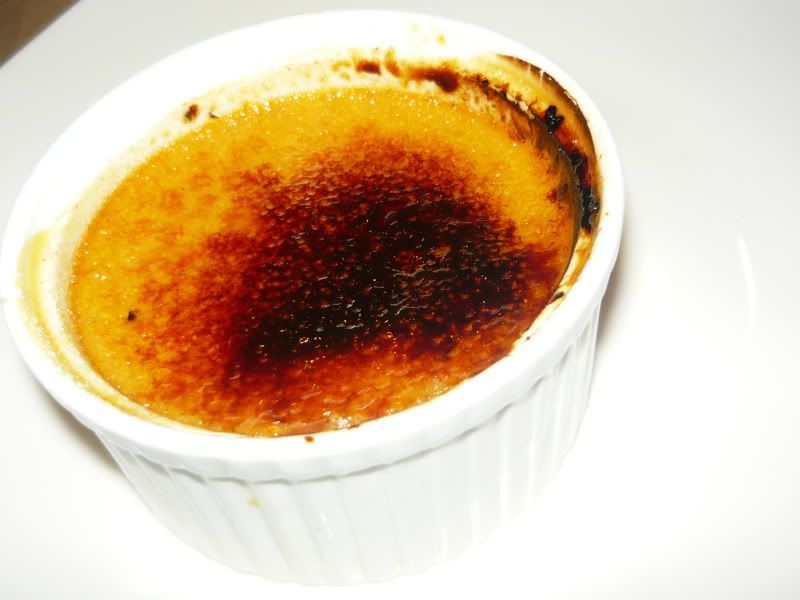 Crème brûlée at Php89. Ohh so great and creamy!
It was a fulfilling meal! The burger and the desserts did leave me wanting more! I will definitely come back and try the other dishes on their menu! Dong Juan did deliver! They surpassed beyond my expectations! I will definitely recommend this place for everyone! :)
Other Dong Juan Branches:
999 Emilio Osmena St. Guadalupe Cebu City
G/F Persimmon Plus Mabolo Cebu City
2nd Floor 2 Mango Bldg. Mango Ave. Cebu City
Insular Square Kabangkalan Mandaue City